Everything Everywhere All At Once è il Miglior Film dei Minnesota Film Critics Alliance Awards (MNFCA). Il film ha ottenuto cinque premi dalla MNFCA, tra cui Miglior Film, Miglior Regista e Miglior Attore Non Protagonista.
L'unico altro film a vincere più di un premio è stato The Batman, che portato a casa i riconoscimenti per la Migliore Musica e la Migliore Fotografia.
La Miglior Sceneggiatura va a The Banshees of Irisherin, e il Miglior Ensemble a Women Talking. Infine Cate Blanchett è la Migliore Attrice per TÁR, e Austin Butler il Miglior Attore per Elvis.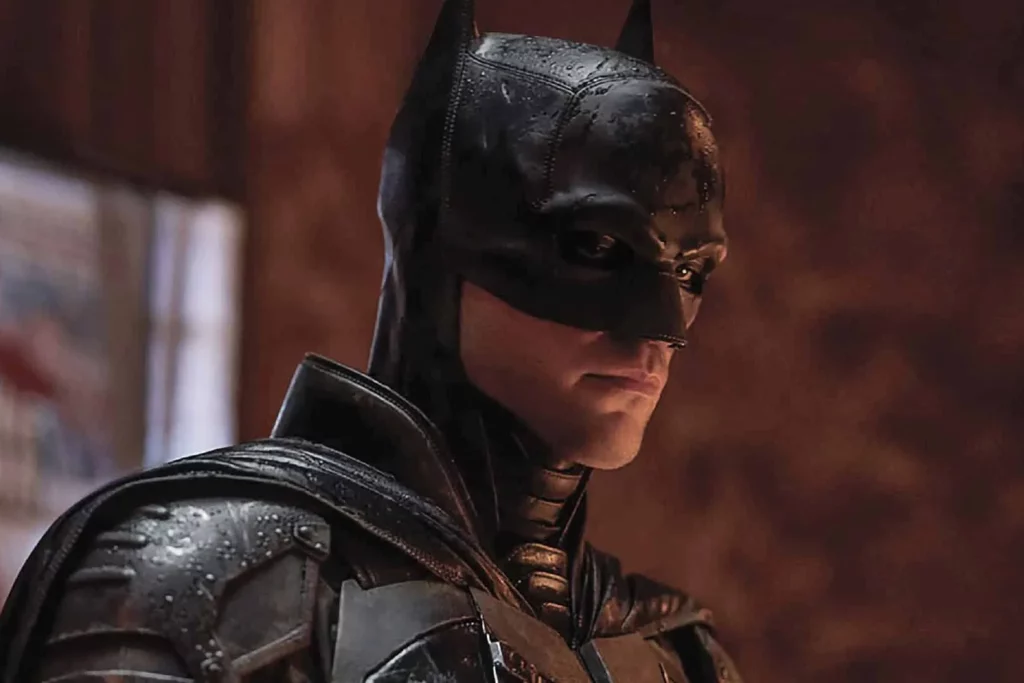 DI SEGUITO I VINCITORI
Best Picture
"The Banshees of Inisherin"
"Everything Everywhere All At Once"
"The Fabelmans"
"TÁR"
"Women Talking"
WINNER: "Everything Everywhere All At Once"
Runner-Up: "The Banshees of Inisherin"
Best Director
Todd Field for "TÁR"
Daniel Kwan and Daniel Scheinert for "Everything Everywhere All At Once"
Martin McDonagh for "The Banshees of Inisherin"
Sarah Polley for "Women Talking"
Park Chan-Wook for "Decision to Leave"
WINNER: Daniel Kwan and Daniel Scheinert for "Everything Everywhere All At Once"
Runner-Up: Todd Field for "TÁR"
Best Actor
Austin Butler as Elvis Presley in "Elvis"
Colin Farrell as Pádraic Súilleabháin in "The Banshees of Inisherin"
Brendan Fraser as Charlie in "The Whale
Gabriel LaBelle as Samuel Fabelman in "The Fabelmans"
Paul Mescal as Calum in "Aftersun"
WINNER: Austin Butler as Elvis Presley in "Elvis"
Runner-Up: Colin Farrell as Pádraic Súilleabháin in "The Banshees of Inisherin"
Best Actress
Cate Blanchett as Lydia Tár in "TÁR"
Viola Davis as General Nanisca in "The Woman King"
Danielle Deadwyler as Mamie Till in "Till"
Mia Goth as Pearl in "Pearl"
Michelle Yeoh as Evelyn Quan Wang in "Everything Everywhere All At Once"
WINNER: Cate Blanchett as Lydia Tár in "TÁR"
Runner-Up: Michelle Yeoh as Evelyn Quan Wang in "Everything Everywhere All At Once"
Best Supporting Actor
Paul Dano as Burt Fabelman in "The Fabelmans"
Brendan Gleeson as Colm Doherty in "The Banshees of Inisherin"
Brian Tyree Henry as James in "Causeway"
Barry Keoghan as Dominic Kearney in "The Banshees of Inisherin"
Ke Huy Quan as Waymond Wang in "Everything Everywhere All At Once"
WINNER: Ke Huy Quan as Waymond Wang in "Everything Everywhere All At Once"
Runner-Up: Brendan Gleeson as Colm Doherty in "The Banshees of Inisherin"
Best Supporting Actress
Angela Bassett as Ramonda in "Black Panther: Wakanda Forever"
Jessie Buckley as Mariche in "Women Talking"
Kerry Condon as Siobhán Súilleabháin in "The Banshees of Inisherin"
Nina Hoss as Sharon Goodnow in "TÁR"
Stephanie Hsu as Joy Wang in "Everything Everywhere All At Once"
WINNER: Angela Bassett as Ramonda in "Black Panther: Wakanda Forever"
Runner-Up: Kerry Condon as Siobhán Súilleabháin in "The Banshees of Inisherin"
Best Ensemble
"Babylon"
"The Banshees of Inisherin"
"Everything Everywhere All At Once"
"Glass Onion: A Knives Out Mystery"
"Women Talking"
WINNER: "Women Talking"
Runner-Up: "The Banshees of Inisherin"
Best Screenplay
"The Banshees of Inisherin" by Martin McDonagh
"Everything Everywhere All At Once" by Daniel Kwan and Daniel Scheinert
"Glass Onion: A Knives Out Mystery" by Rian Johnson
"TÁR" by Todd Field
"Women Talking" by Sarah Polley
WINNER: "The Banshees of Inisherin."
Runner-Up: "Everything Everywhere All At Once"
Best Editing
"The Banshees of Inisherin"
"Everything Everywhere All At Once"
"Nope"
"TÁR"
"Top Gun: Maverick"
WINNER: "Everything Everywhere All At Once"
Runner-Up: "Top Gun: Maverick"
Best Cinematography
"The Batman"
"Elvis"
"Nope"
"TÁR"
"Top Gun: Maverick"
WINNER: "The Batman"
Runner-Up: "Nope"
Best Music
"Babylon"
"The Banshees of Inisherin"
"The Batman"
"The Fabelmans"
"Wakanda Forever"
WINNER: "The Batman"
Runner-Up: "The Banshees of Inisherin"
Best Costume and Make-up
"Babylon"
"The Batman"
"Black Panther: Wakanda Forever"
"Elvis"
"Everything Everywhere All At Once"
WINNER: "Babylon"
Runner-Up: "The Batman"
Best Production Design
"Avatar: The Way of Water"
"Babylon"
"The Batman"
"Elvis"
"Everything Everywhere All At Once"
WINNER: "Everything Everywhere All At Once"
Runner-Up: "Babylon"
Best Sound Work
"Avatar: The Way of Water"
"The Batman"
"Elvis"
"Nope"
"Top Gun: Maverick"
WINNER: "Top Gun: Maverick"
Runner-Up: "Nope"
Best Special Effects
"Avatar: The Way of Water"
"The Batman"
"Everything Everywhere All At Once"
"Nope"
"Top Gun: Maverick"
WINNER: "Avatar: The Way of Water"
Runner-Up: "Nope"
Best Animated Feature
"Apollo 10 1/2: A Space Age Childhood"
"Guillermo del Toro's Pinocchio"
"Marcel the Shell with Shoes On"
"Puss in Boots: The Last Wish"
"Turning Red"
WINNER: "Puss in Boots: The Last Wish"
Runner-Up: "Guillermo del Toro's Pinocchio"
FONTE AWARDS WATCH